Details of the upcoming National Youth Cyclo-cross championships which will be held on Sunday 28 January 2018 at Knockbracken Reservoir, Carryduff, Belfast are given below.  The championship categories are Under 16s and Under 14s but the event will also have support races for the Under 6s up to the Under 12s.
Closing  date for entries for the championship race is Thursday 25 January 2018 – 23:59.
Registration link here.
Closing date for the support races is Friday 26 January 2018 at 8 pm.
Registration link for support races here.
List of entries for the national championship categories is given here.
List of entries for the support race is given here (Password "Support")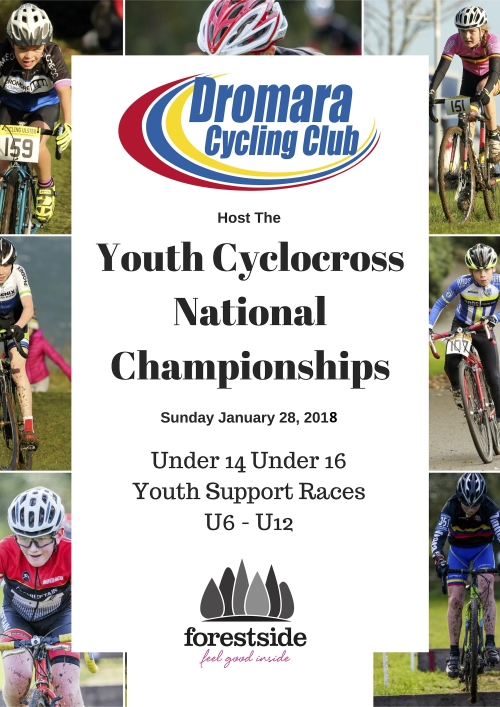 Technical guide for the event is given here
The course would be a challenging on with grass, gravel, steps, off-camber and climbs.
Map of course with profile is shown below.