More details to follow but save the date.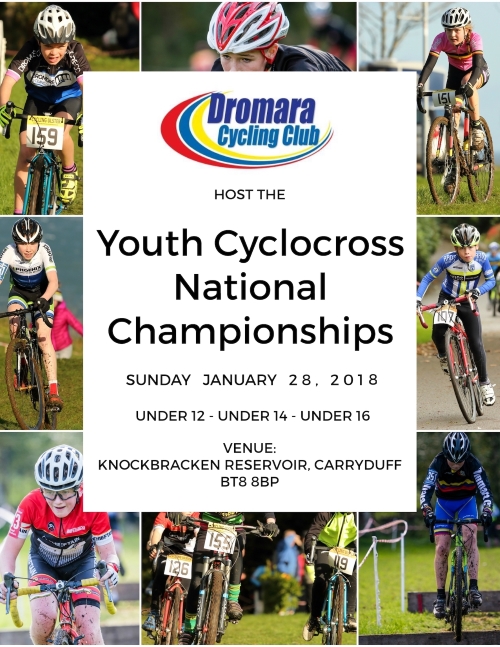 This is the first notification of Cycling Ireland Off-road Commission Annual General Meeting (AGM).  This meeting will take place on Saturday 21 October 2017 – venue to be confirmed (Dublin based).
Positions on the Commission
The commission will be made up with the following 8 positions.  Apart from the position of Chair (which is a two year post) all of the posts are up for re-election.
Chair
Secretary
Treasurer
Downhill Co-ordinator
Cross-country Co-ordinator
Cyclo-cross Co-ordinator
Enduro Rep
Youth Development Co-ordinator
Women's Rep
The first Youth Cyclo-cross National Championships (U16 & U14 Boys and Girls) will take place on Sunday 19th February 2017 at Corkagh Park, Dublin. The event will be hosted by Orwell Wheelers.
The championship categories are Under 14s and Under 16s. There will be support races (non championship) for Under 6s, 8s and 10s.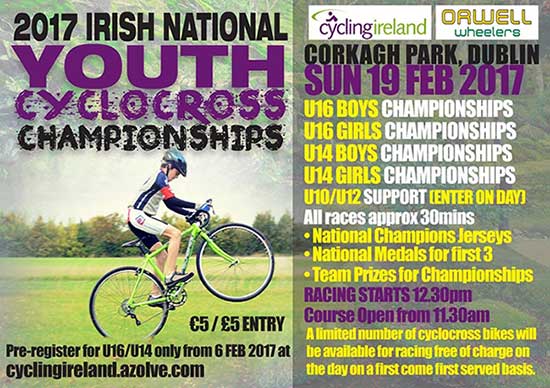 Continue reading →