2011 Irish Downhill National Championships Preview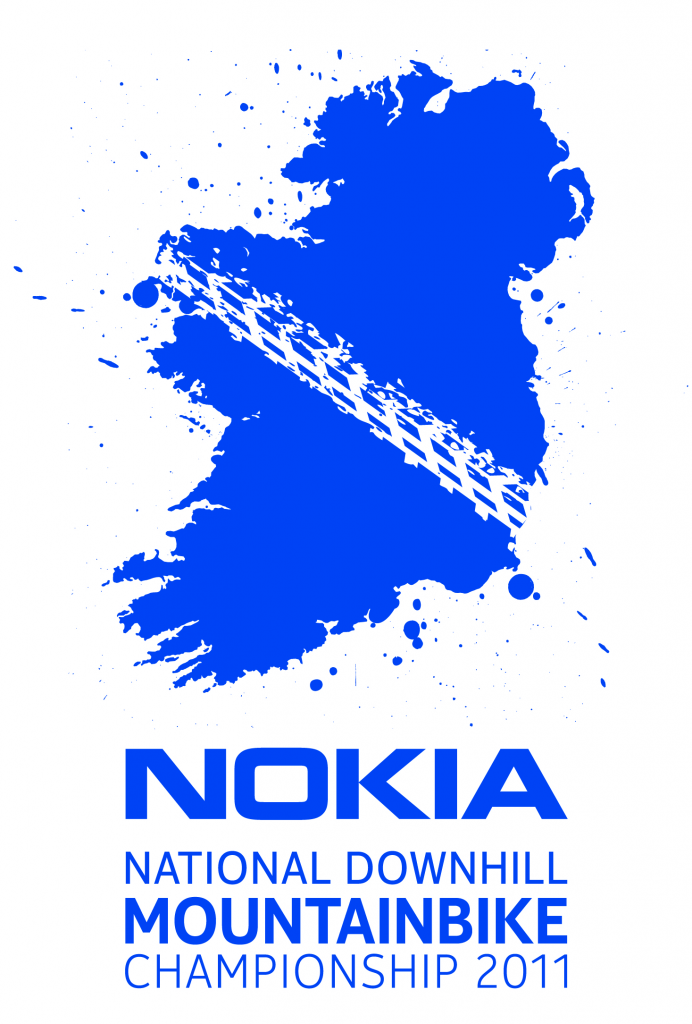 www.irishnationaldownhill.com/
On July 23/24, Epic DH & Flow Racing are teaming up with Nokia Ireland to bring you the biggest event on the Downhill calendar. The Nokia Irish Downhill National Championship will be held in the very fitting venue of Carrick Mountain, near the village of Glenealy in Co. Wicklow.
This venue is well known and liked and has been tried and tested at both NPS and Championship levels. It is without doubt one of the most demanding, yet fun tracks on the Downhill Circuit. Home to the National champs back in 2009, we are delighted to be bring the biggest downhill event of the year back to this truly deserving Championship track.
This year's event promises to be bigger and better than ever. This year Nokia have come on board not only to give each top rider a brand new nokia N8 jam-packed with exclusive champion content and apps; but to be the first to film the entire national championships using mobile phones. Nokia N8s are multitalented smartphones with an astonishing 12mpx Carl Zeiss Camera, HD video recording, HDMI out, Dolby Sound and Free Voice guided navigation, to name a few of its advanced features.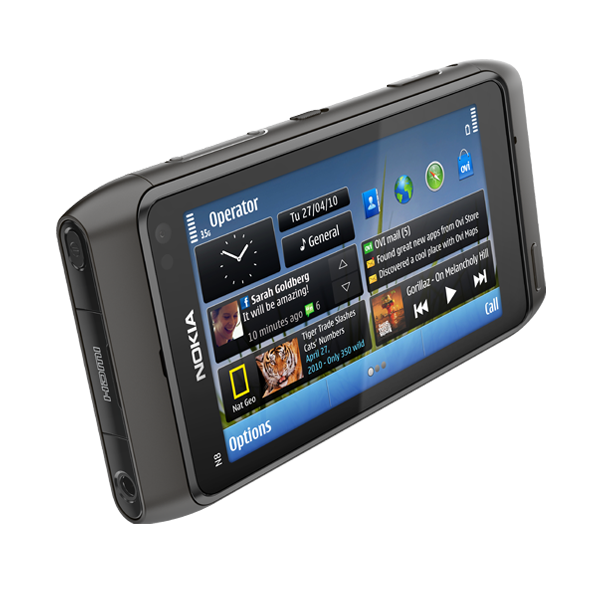 More at http://www.nokia.ie/ie-en/products/phone/n8-00/

The Track
Well, down to the deciding part of the weekend – the track. For this years champs a new top sections has been built, extending the track somewhat and also giving riders a lot to think about straight off the start line, it's bound to get people looking for those sneaky lines.
Here is a head cam of the full race track:
The new start is set higher to the left of the old start, as your looking up the track, it starts on top of a giant rock slab which you ride off the end of, there will be a lot of head scratching going on looking for the best line to follow. It then sends you into a long rock garden and onto a second rock slab which the track turns right across dropping down two rocky steps and into an open rough ferns sections. Continuing through the ferns the track swings left and off a small drop into another rock garden, picking the best line here will set you up with some nice speed to try double over two big rocks or ride around to the right of them.
Coming out of this section you're now heading for the old ski jump that was located after the rock drop from the old start, this has been extended right onto the new line which turns it into a hip using the original landing. Sending it far off this jump, you land down and quickly come into a fast open right hander, followed by a hard hitting left and trying to stay off the brakes you fly onto the open fire break. Cutting tight in to the trees on the right you shoot into the first bus stop. Doing the best to carry as much speed a possible though this section you shoot back out onto the rocky firebreak which sends you straight down the hill for a moment and then the track swings off left into 'The Chute'. This consists of a large compression sending you up a blind bank and over into the rocky chute, a few more corners and you're back out onto the rocky firebreak, this is where the speed starts going warp factor.
Across the fireroad you drop off the other side and into the forest with a slight off camber left, shooting across some solid rocks you then turn right and continue flat out into a series of berms and corners. Out of the last left hander and it sends you into the new sections that was put in for last years NPS. This contains two rolling rock drop which bring you into a series or whoops in the forest, skimming trees and picking the best lines is key here for getting the speed into the road gap. Off the road gap and you're quickly down into the Eucalyptus forest section, this section is high speed on the edge of the tyre stuff, with long flat corners, trying hard to keep it quick and up right. Negotiating a few sections on and off the main trail you then take a hard right and head out towards the last fire road crossing.
Dropping out onto the fire road, a few pedal strokes and you're dropping back into the end section. The track get steeper and as you enter into the deep gully the spectators are roaring, the atmosphere is amazing as you wind yourself down into a step down jump which sends flying for a slightly changed exit out of the forest. Out you go onto the fireroad and across the finish line.
For riders' safety, walking up the track is not permitted during practice or racing. You must be behind the tape if you choose to walk up, failure to follow this will result in disqualification.
The Event
In addition to the racing Saturday evening entertainment has been arranged:
The Premier of the new mountain bike documentary through the roots.
We will be having a free barbeque in the paddock area Saturday Evening.  Its planned for 100 people, so get there early to avoid disappointment.
We hope to have some tunes.
We will be settling up some Dirt jump in the paddock to keep the giddy entertained once practice has finished.  If its a nice evening we might have an old freestyle competition.
Relentles are on board as the Energy Sponsor for the event. They will be taking care of competitor energy requirement over the weekend. As well as providing a cash prise of €250 for the fastest time of the day.
Nukeproof will be on hand to showcase some of their latest products.
Local bike shop Bespoke Cycles will be on hand with a range of Lapierre bikes.
We will be providing catering, toilet facilities, first aid cover and uplifts.
Live timing, including splits, will be provided by Dave Morgan of NACC Events.
Bike wash facilities will be available on site.

Prizes
There will be top 5 prizes for each category.
The winner of each category will be presented with Nokia N8.
Thanks to Relentless there is a cash prize of €250 for the fastest time of the day.
Switch Backs have also kindle offered two half price biking holidays. There will be raffled between the first 150 online entries, so get clicking.
Uplifts
Uplifts will be running on both the Saturday and Sunday. No race number means no uplift. You will be disqualified from the event if found riding the course without a number over the course of the event as it would jeopardise the event since you are not covered under the events insurance or medical support.
Venue Considerations
We would like to remind all riders and spectators that the race is on Coillte land. It is important to note that Mountain Biking is only permitted in Carrick under permit. For details of site where mountain biking is permitted please visit www.coillteoutdoors.com.
This is a fantastic venue and we are trying to keep a good relationship in this area so please follow a few simple rules, do not dump your litter, we will be providing bins so make sure and use them. We have very kindly got the use of the Carrol Family's Paddock and Field, so if you are staying on the venue camp fires are strictly prohibited and have consideration for both residents and other racers and keep noise to a minimum in the evening time, also make sure to clean up after yourselves. You are reminded that mini bikes and the like are not permitted under any circumstances.
Parking & Pit Setups
Areas will be provided for both competitor and spectator parking, please follow the directions of the parking marshals. There will also be areas for vendors and team pits. Space is limited so please book a lot my mailing epicdh@gmail.com. If you are a vendor who is not on the current listing of event partners please email epicdh@gmail.com.
Entry Fees and Categories
This event is pre entry only – To enter see www.irishnationaldownhill.com/
There will be no entry on the weekend.
Categories, Entry Fees & Eligibility
| | | | | | | |
| --- | --- | --- | --- | --- | --- | --- |
| Category | Eligability | National Title | National Championship Jersey | Entry Fee | UCI World Ranking Points | Day Licence if Required |
| Elite Men | Male turning 19+ in 2011 | Yes | Yes | €50 | Yes | €20 |
| Elite Ladies | Female turning 19+ in 2011 | Yes | Yes | €50 | Yes | €20 |
| Senior Men | Male turning 19+ in 2011 | No | No | €50 | No | €20 |
| Sports Men | Male turning 19+ in 2011 | No | No | €50 | No | €20 |
| Junior Men | Male turning 17 or 18 in 2011 | Yes | Yes | €30 | No | €10 |
| Junior Ladies | Female turning 17 or 18 in 2011 | If numbers permit | If numbers permit | €30 | No | €10 |
| Masters Men | Male turning 30+ in 2011 | Yes | Yes | €50 | No | €20 |
| Master Ladies | Female turning 30+ in 2011 | If numbers permit | If numbers permit | €50 | No | €20 |
| Verteran Men | Male turning 40+ in 2011 | Yes | Yes | €50 | No | €20 |
| Veteran Ladies | Female turning 40+ in 2011 | If numbers permit | If numbers permit | €50 | No | €20 |
| Super Vet | Male turning 50+ in 2011 | No | No | €50 | No | €20 |
| Under 16 | Male turning 15 or 16 in 2011 | Yes | No | €30 | No | €5 |
| Under 14 | Male turning 13 or 14 in 2011 | Yes | No | €30 | No | €5 |
| | | | | | | |
Important to note:
Riders are only eligible for National Championships if they hold a current licence with IRL code from a UCI affiliated Nation.
The minimum number of competors for a full National Championship event is 5 riders. If there is low attendance, particularly in the Womens events, then categories will be amagamated.
Riders wishing to enter international masters events should not enter a category which will see them earn UCI points.
Riders competing with only a day licence are not eligable for National Titles.
Riders in posessin of a club competion licence or general member licence will have to take out a suplementary day licence for €10, but will be eligable for National Titles.
This event is being run under the rules of Cycling Ireland, it is competitors responsibly to ensure they fully comply with the rules. Please see:
http://www.cyclingireland.ie/Documents/TR-R–2011-Final-Jan-11-V18.aspx
To download a PDF of the Timetable, please click here
Nokia Irish Downhill Championships – Timetable of Events
Friday 22nd July
Track Inspection
18:00 – 20:00
On foot access only
Sign On Open
18:00 – 20:00
Sign on in Paddock Area
Saturday 23rd July
Track Inspection
8:30 – 9:30
On foot access only
Sign On Open
9:00 – 15:00
Sign on in Paddock Area
Practice (All Categories)
9:30 – 12:30
Open Practice with Uplifts*
Practice (All Categories)
13:00 – 16:00
Open Practice with Uplifts*
Track Inspection
16:30 – 17:30
On foot access only
Dirt jump competition
18:00- 20:00
In Paddock Area
Free barbeque
18:30 – 20:00
Limited to first 100 people in Paddock Area
"Through the roots" premier
20:00
In Paddock Area
Sunday 24th July
Sign On Open
8:30 – 9:30
Sign on in Paddock Area
Practice (All Categories)
9:00 – 11:00
Open Practice with Uplifts*
Seeding Runs
12:00
Course Closed for timed seeding.
Nokia Irish DH Championships
15:00
Course Closed for Race Runs
Championship Presentations
17:30
Presentations in Paddock Area
*All riders must do a least two practice runs to be able to do your seeding & race run
Accommodation
The nearest big towns being Ashford, Rathnew, Rathdrum, there are several bed and breakfast's in these towns, which can be found using Google.
Some accommodations within the local area can be found here
http://www.tripadvisor.com/AllLocations-g551591-c1-Hotels-Glenealy_County_Wicklow.html
Directions
From the N11 take the Rathnew turn off and head into Rathnew. When you get into Rathnew continue until you get to a small roundabout (little white circle painted on the road). Take a right on this and head for Glenealy. When you get to Glenealy there is a right turn signposted for Ashford. Take this and go up the road about 100m where there is a small lane hair pinning back on the left, continue up this lane, passing the Christmas tree farm on your right, until you see the field located on your right hand side, where the parking will be for the race weekend. If you are travelling down before the race weekend please use the GAA club car park which is located about 200m up on the left from the right turn in Glenealy. Do not park up the lane before the race weekend as this could cause issues the local residents, please don't be lazy and inconsiderate on this as we don't want to jeopardise this great venue. It's an easy cycle up from the GAA car park along the lane mentioned earlier.
The race will be sign posted from the N11 exits in both North and South directions.