Details for the 2023 Cycling Ireland National Cyclo-cross Championships
The 2023 Cycling Ireland National Youth Cyclo-cross Championships and the National Junior/Senior/Masters Championships are both being held at the McCrystal Track in County Louth. The Youth Championships are on Saturday 14 January 2023 and the Junior/Senior/Masters Championships are being held on the Sunday 15 January. Both events are being hosted by Bellurgan Wheelers.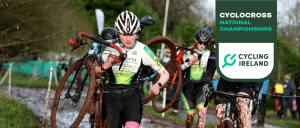 There are non-championship youth support races on the Saturday as well. 2023 licences are required and entry is via the Cycling Ireland Eventmaster.ie site. Registration closes on Sunday 8 January 2023.
A technical guide for the event is given here (v1.0).
If you are having trouble registering for the nationals, review the following check list
a) are you registering before the cut off date (Sunday 8 January 2023)? If yes,
b) have you got a 2023 competition licence from Cycling Ireland? If yes,
c) has your licence got "IRELAND" as your nationality? If yes,
d) are you registered under your own account on the Cycling Ireland website? [Parents: if you are looking to register your child in the race, you must log in using their account]
For those in a Cycling Ireland registered club, you can ask your club secretary to register you for the event.
If the above does not solve your problem please email secretary@offroadcyclingireland.ie BEFORE REGISTRATION CLOSES!!