Irish team at the European CX Championships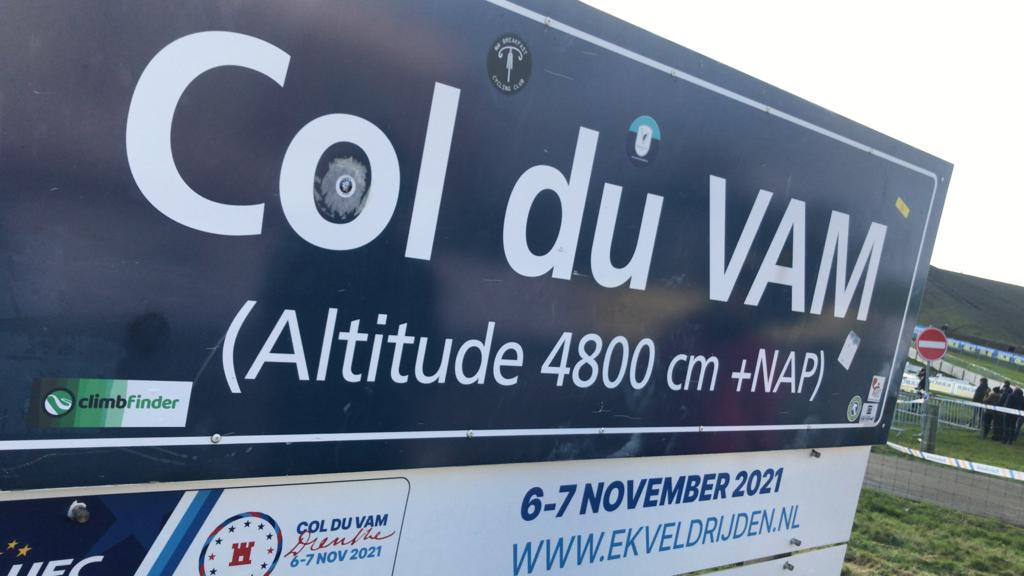 A team of four young Irish Cyclocross riders were selected to represent Ireland at the European Cyclocross Championships at Col du Vam, Netherlands 6-7 November 2021. Unfortunately Travis Harkness tested positive for Covid-19 just before the team set off which meant he had to stay at home and self-isolate. The remaining three, Liam O'Brien, Darcy Harkness and Roisin Lally set up to take up the challenge. They were accompanied by Liz Roche, Brian McCarthy, Susan O'Mara and Eoin Murphy with Donal O'Brien joining the team on site.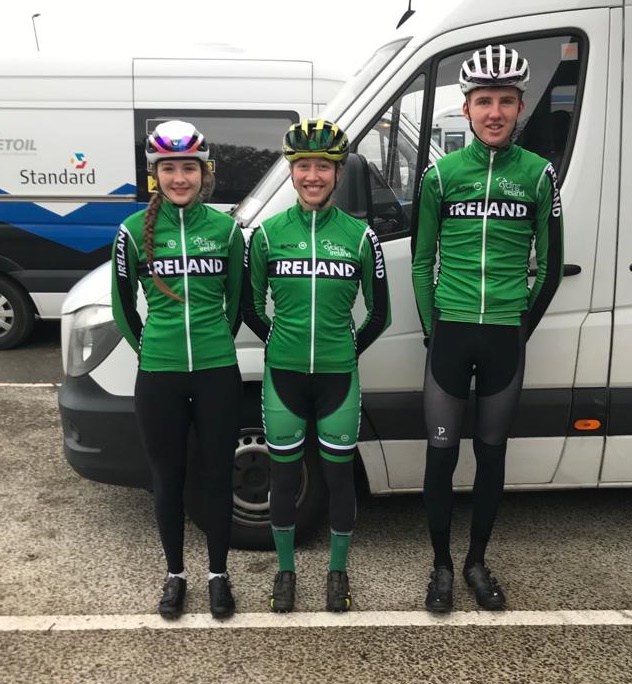 The event was spread over two days with the Irish team racing on the Sunday. Liam lining up on at 11 am with 64 other riders representing 15 nations. Liam was gridded in 48 place, 8 rows from the start line. On the green light, Liam stayed calm and set to work on passing every rider in range. Col du Vam race course was built on a refuse facility and contains the only steep hills in Nth Holland. These short sharp, steep repetitive climbs gave Liam the opportunities he liked, every lap he pick off more and more Belgian, Dutch, French, Swedish, Italian and Czech to eventually cross the line in a very credible 19th position.
Results here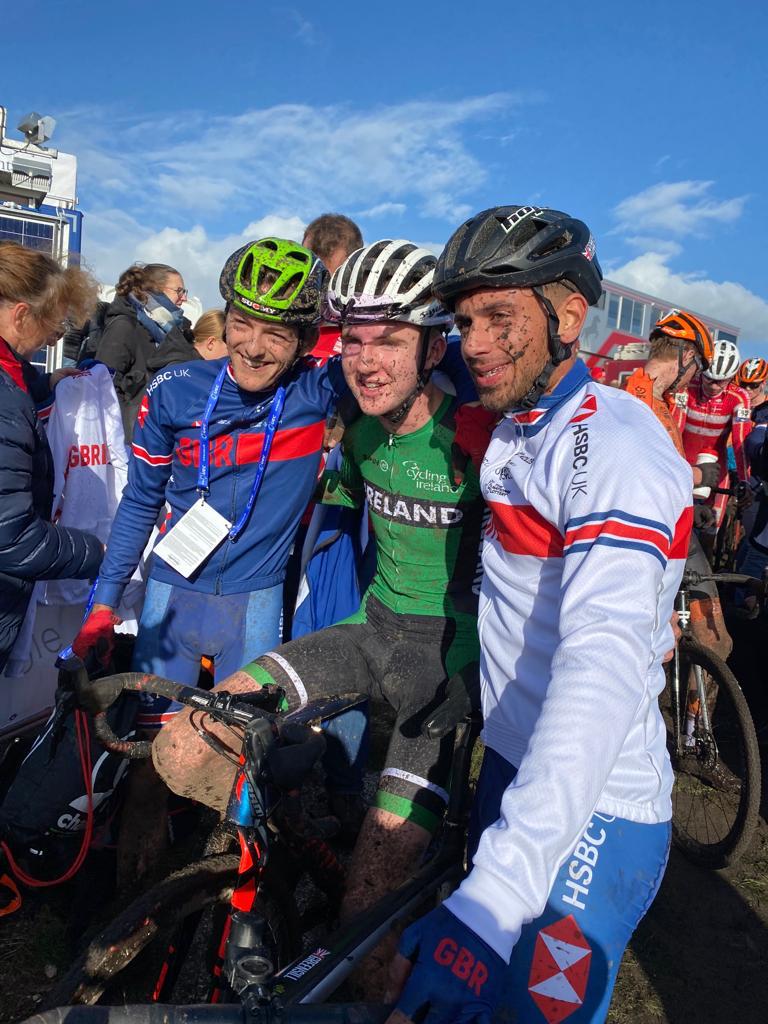 After a break and some practice laps Darcy Harkness and Roisin Lally lined up for the Women's U23 race. They were gridded on the 5th and 6th row (at the back) in a field of 31 riders from 13 nations. This race was always going to be difficult for the girls as they were some of the youngest in the race. Gridding is determined by UCI points (top results in UCI races). We are working towards getting these guys, and other younger riders, more UCI points to help improve their gridding position. The girls put up a brave fight though unfortunately were lapped out by the 80% rule which means they were diverted off the course before the last lap to make way for the fast approaching leaders. These two girls will be back to fight another day.
Results here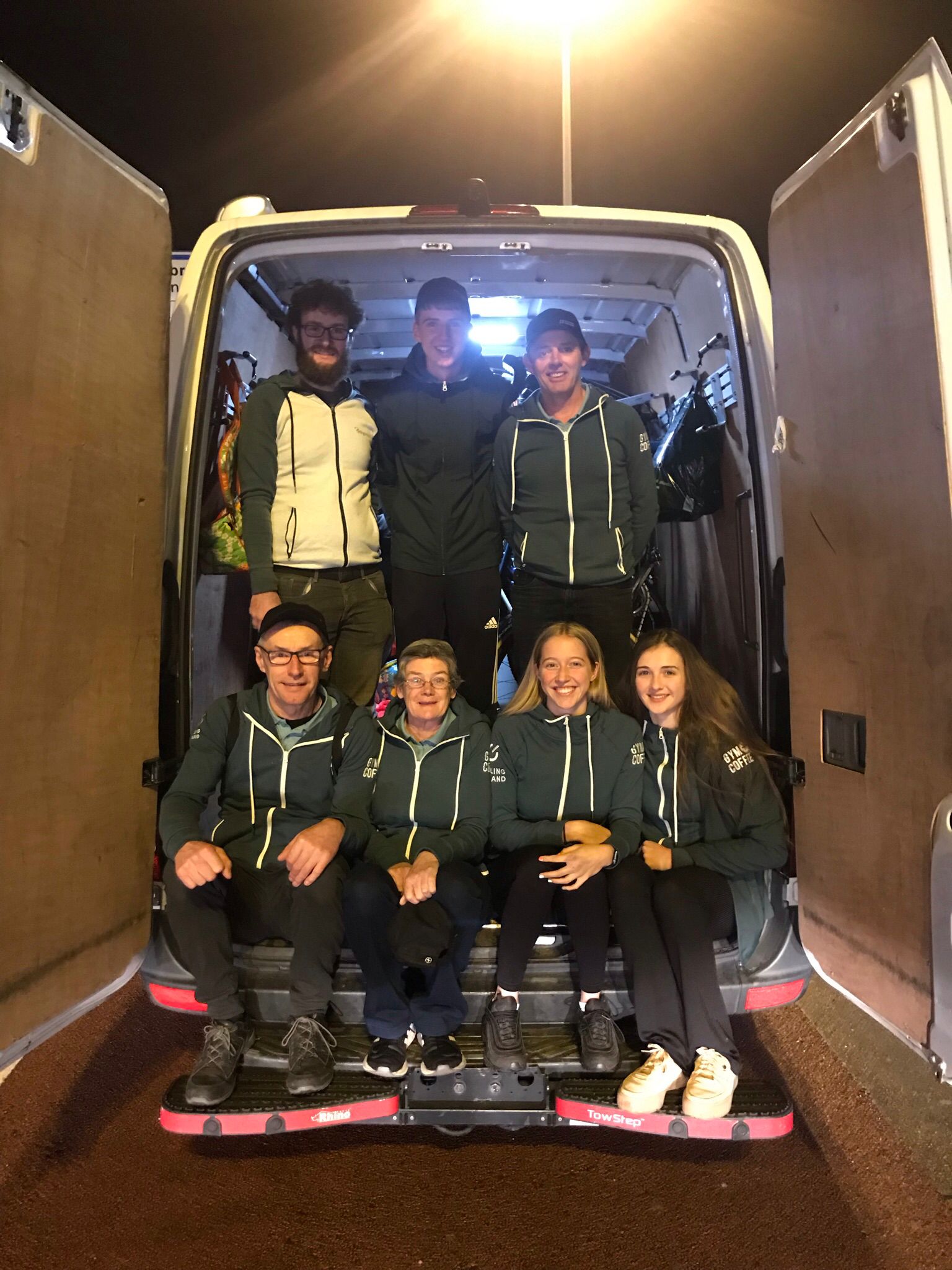 All round the trip was a great experience for all three young racers. The last picture is in our taxi as we were dropped at Schipol Airport to make our way home 😊. A big thank you to Liz, Brian, Donal, Susan and Eoin for their help.
Report by Paul Birchall (Team Manager)