Cyclo-cross coaching at the new Skills Zone at NSC Dublin
This weekend sees a milestone in Irish cycling with the inaugural use of the new Cyclocross Skills Zone at the National Sports Campus in Dublin.
The opening of the venue, coincides with the visit of two time European Champion Helen Wyman who will be hosting a cyclocross coaching session at the venue on Sunday 18th August from 9am.
The skills zone, designed by Cycling Ireland Cyclocross Coordinator Andy Layhe, has been 18 months in the making. All groundwork was prepared by Donnybrook Landscapes in late 2018 and consisted of one large 25m long mound, one smaller mound and a set of double wooden steps which replicate features found on many cyclocross courses. A sand pit section and permanent hurdles will be included at a later date.
The venue is only the third of its kind in Europe and will become the main centre for cyclocross training and coaching going forward. It is also hoped that races will take place there and incorporate the skills section to include a larger area of the Sport Ireland Campus facility. The National Sports Campus hosts the headquarters of many of Ireland's sports and is located only 15 minutes from Dublin airport and just minutes from the M50, making the venue easily accessible.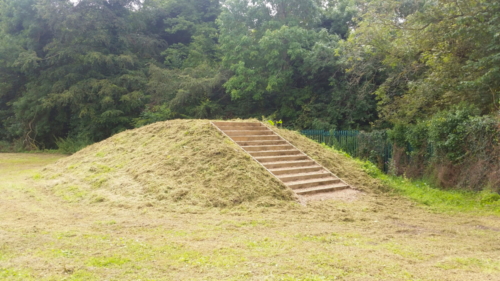 Cyclocross coordinator Layhe said, 'It's great to finally see the training area come to fruition. There's still some small works and tidying to be undertaken but having it ready to use for a coach of Helen's stature is really exciting. We had some issues which delayed some timelines but I'd like to thank the Sport Ireland staff and Paddy at Donnybrook Landscapes for helping pull this off."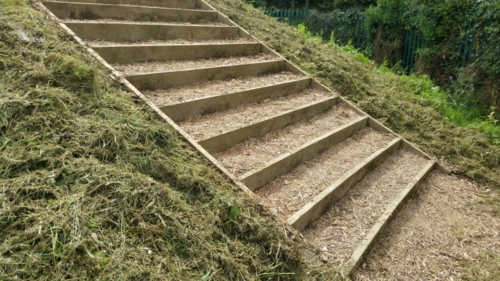 Helen Wyman will host two days of cyclocross coaching and training, beginning in Lurgan park on Saturday 17th August and Sunday 18th August at the National Sports Campus in Dublin. The sessions cater for all ages and abilities with a specific women's commission session in Dublin. Riders are urged to pre-register to book their place at www.helenwyman.com/calendar
On viewing the campus location Wyman said, "It's great to be over in Ireland for another round of cyclocross coaching days. The discipline is really flourishing here and it's fantastic to see more Irish riders racing World Cups and World Championship events each year. To have a permanent cyclocross training facility within an amazing sporting campus facility is very exciting and will further ensure that cyclocross can grow and develop. With improved funding and investment we'll soon see Irish riders challenging for podium placings in the major races."