SUBWAY® Sprocket Rocket Family Cycling Festival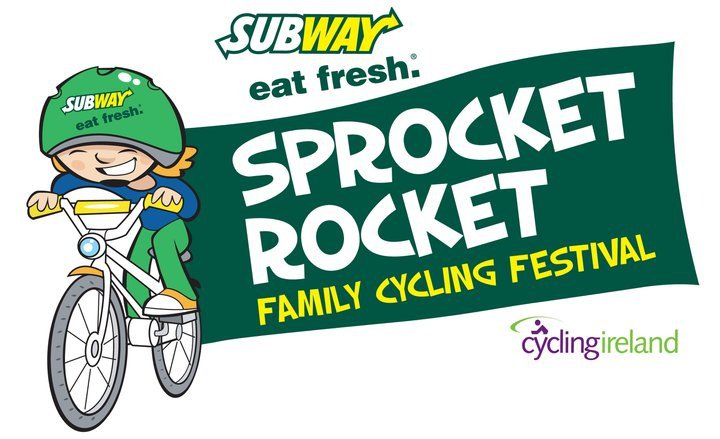 Where: Punchestown Racecourse,
Co. Kildare
When: 18th of June 2011
What Time: 11am – 3pm
With National Bike Week just under a month away Cycling Ireland is organising an event for all the family to mark the start of Bike Week and the success of our SUBWAY® Sprocket Rocket programme.
Cycling Ireland would like to invite everyone who has taken part in the SUBWAY® Sprocket Rocket Programme to date and anyone that would like to just give it a go on the day.  Either young or old come along with your bike and enjoy the many activities we have to offer, we have something to suit everyone.
Be blown away by the talented Ramp Rage BMX Freestyle Crew, with three BMX Freestyle shows and try your hand at BMX with a number of workshops throughout the day.  Why not take a sneak peak at what you can expect to see, video.  For more information on Ramp Rage check out their website.
Some of the other activities to be included on the day:
SUBWAY® Sprocket Rocket Come and Try Zone
SUBWAY® Sprocket Rocket Advance Skills Zone
BIKING.IE Mountain Bike Skills Zone
Cycling Ireland Youth Race for U12/U14 and U16
Cycling Orienteering for all the family
and much more…
There will be loads of entertainment and activities for all the family and we hope that you, your family, your school or your club will support this event and join us on the day.
For more information please see our Facebook page and our SUBWAY® Sprocket Rocket Website.
We look forward to seeing you in Punchestown on the 18th of June for a fun filled day of Cycling.